Strongwell's STRONGIRT is the ideal continuous insulation (CI) cladding attachment support system. This all-FRP (fiberglass) pultruded composite uses a custom fire-retardant resin system and unique laminate design to offer superior pull out strength, excellent thermal efficiency, and the ability to work with any non-proprietary insulation (no routing or fabricating of rigid insulation is required).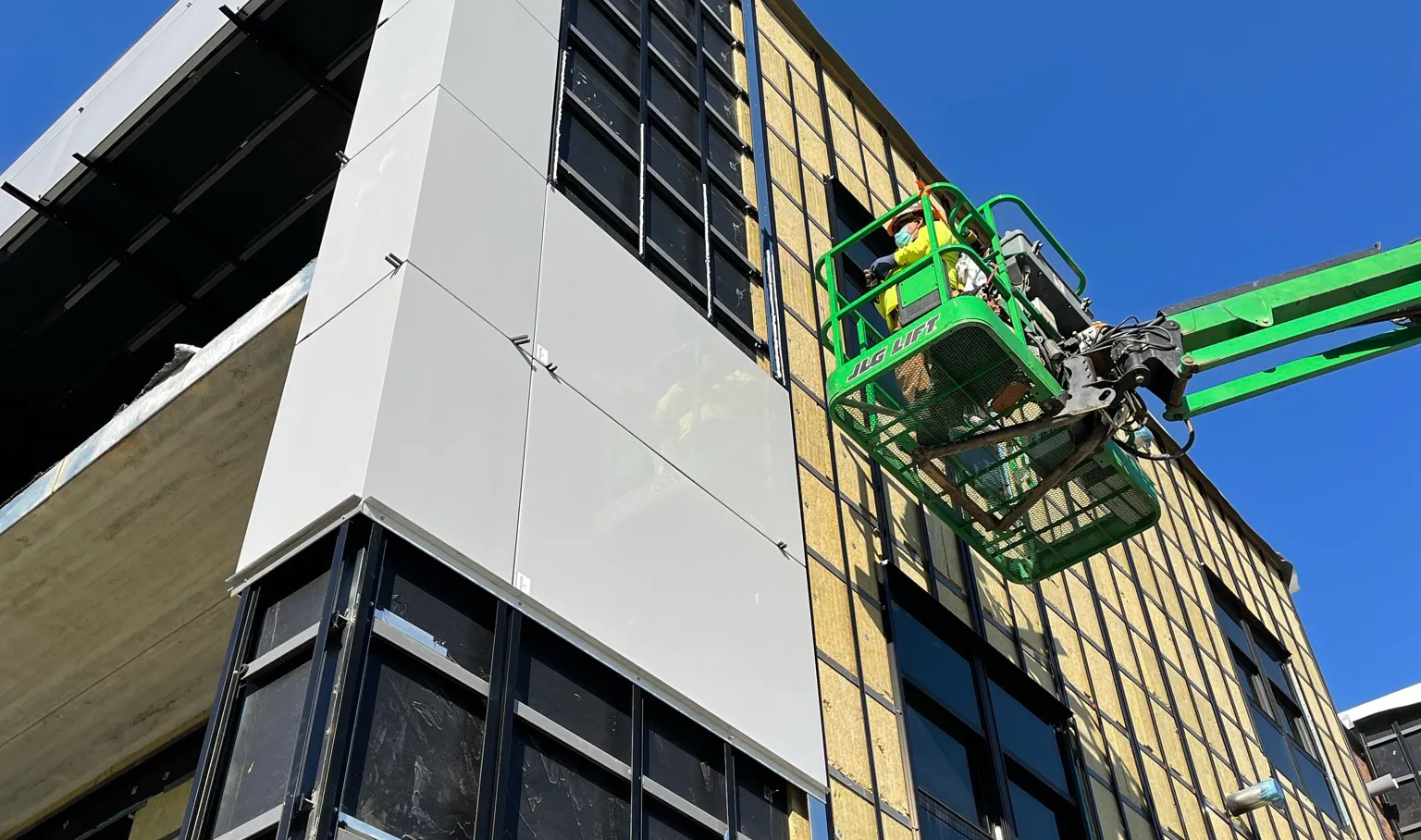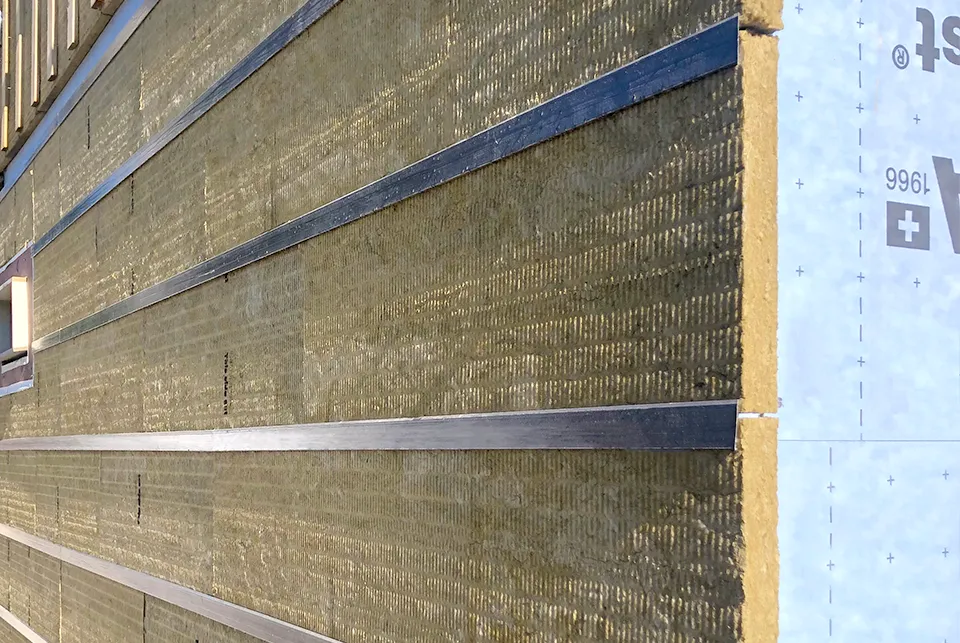 UNIQUE ADVANTAGE
The geometry of STRONGIRT offers self-draining to clear rainwater, and weep holes can be prefabricated or added in the field for additional drainage needs. The product has been engineered for strength and stiffness to support cladding, insulation, and wind loads, while offering a simple, durable, cost-effective solution for installers.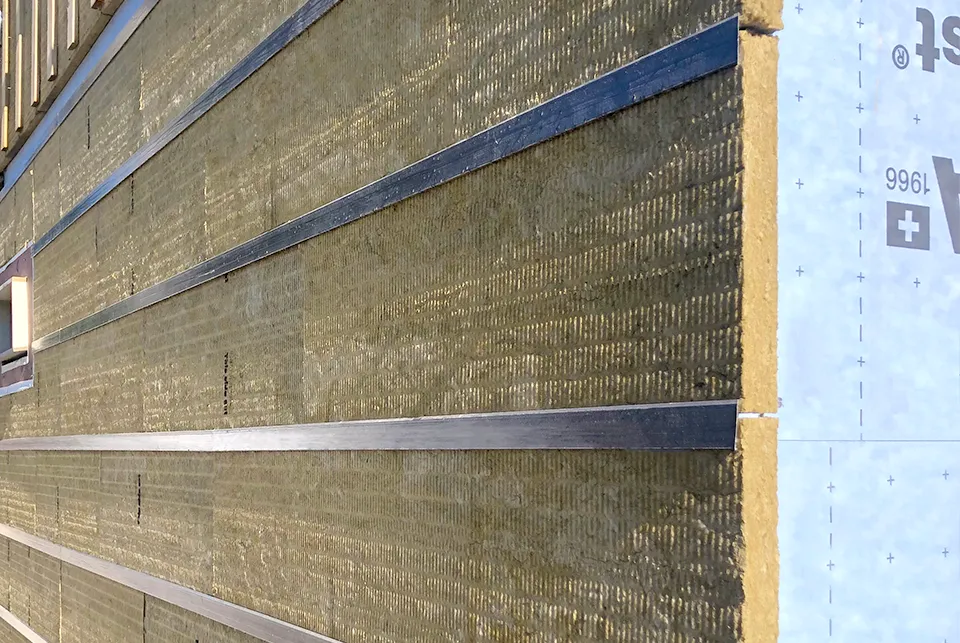 ELEMENTS OF DESIGN
Pitched flanges for water mitigation
Insulation retention system (no insulation fasteners needed)
Fastening lines
Weep hole (optional)
Line to drill weep holes (optional)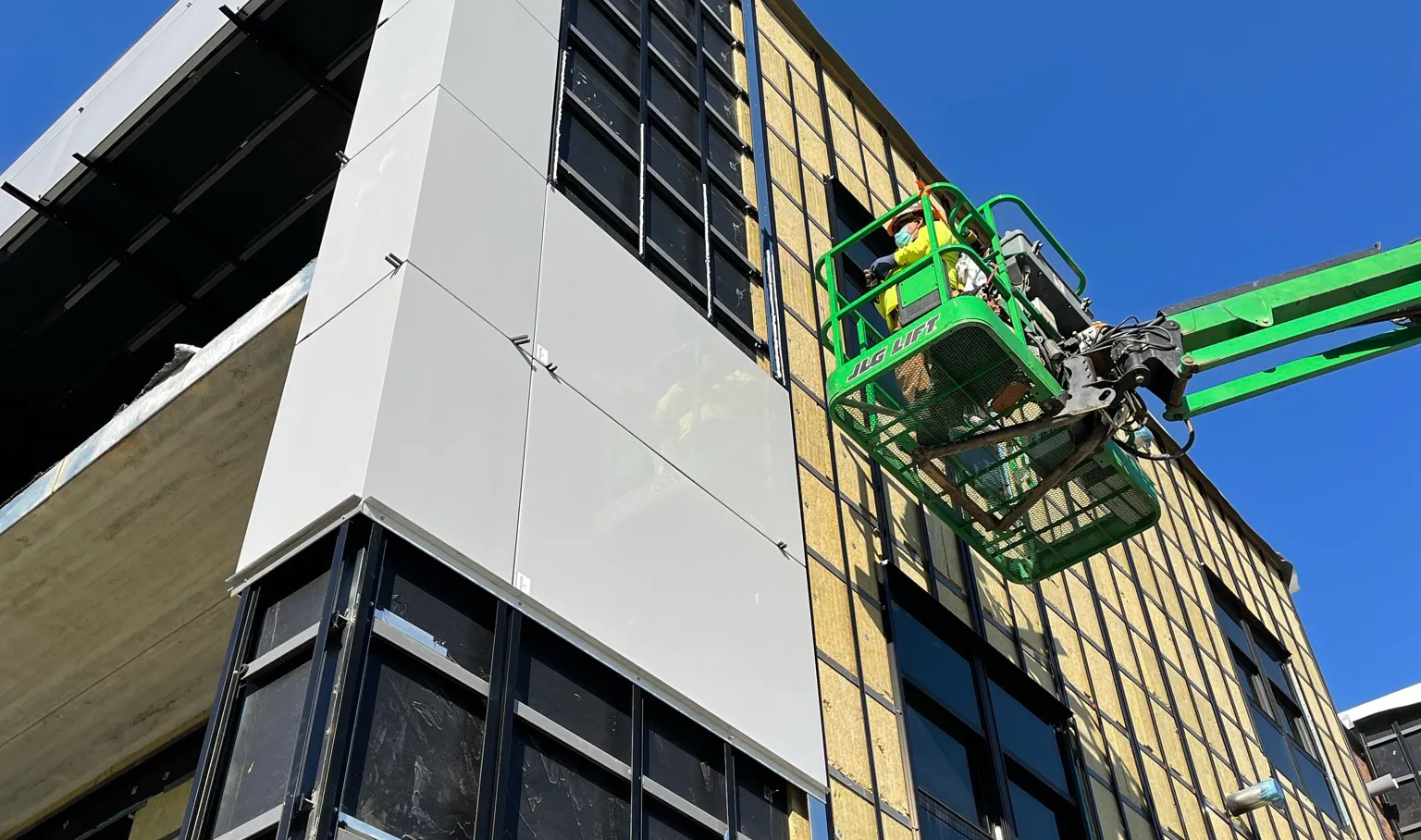 FEATURES & BENEFITS
100% FRP system (no metal to rust or react)
Superior pullout strength
Invisible in rainscreen cavities
Double fastening system on front flange
Light weight
Works with all non-proprietary insulation
No in-field fabrication required
10′ and 20′ standard lengths (custom lengths available)
Thermally efficient replacement to metal cladding attachment systems
Code compliant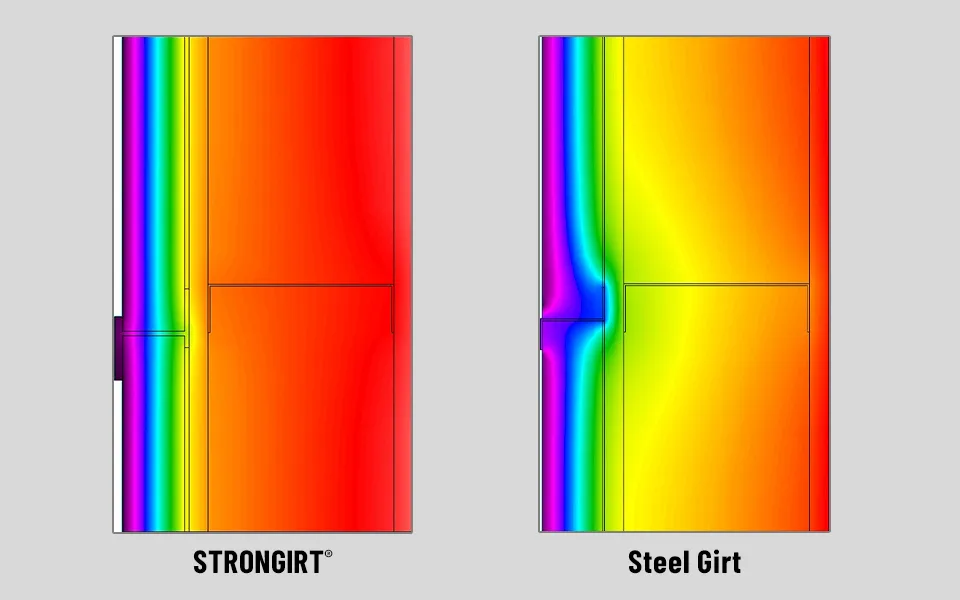 Next Steps
Contact us today to find out how we can help you on your project.