Geolam® is a sustainable wood-plastic composite used primarily for architectural elements, cladding/soffit and commercial decking. Made of 70% – 80% recycled materials and 100% recyclable, Geolam is an eco friendly wood alternative and a sophisticated choice. Geolam technology reduces moisture content of wood fibers to 0%, producing a durable, slip-resistant compound protected from warping, mold, and color fading.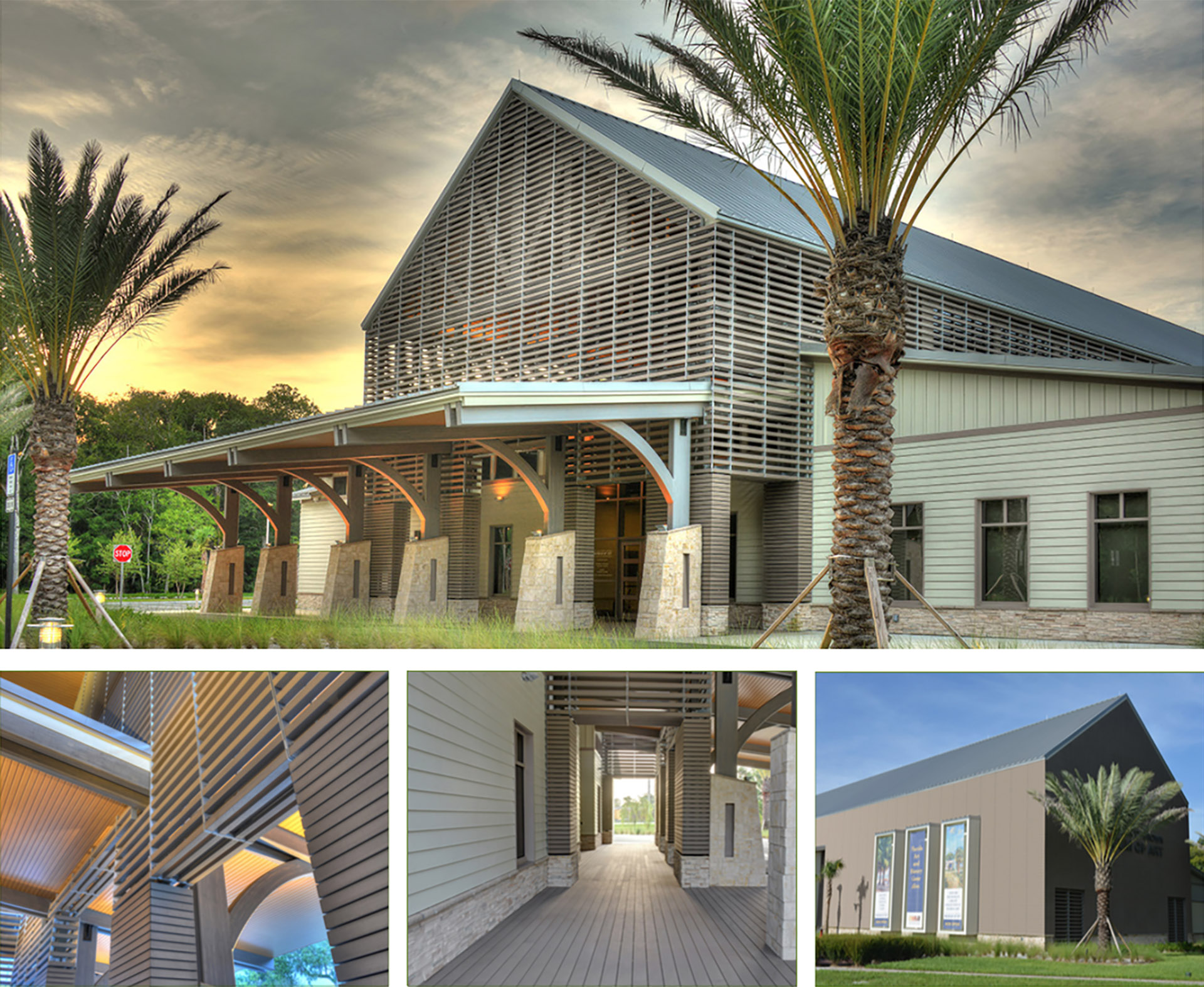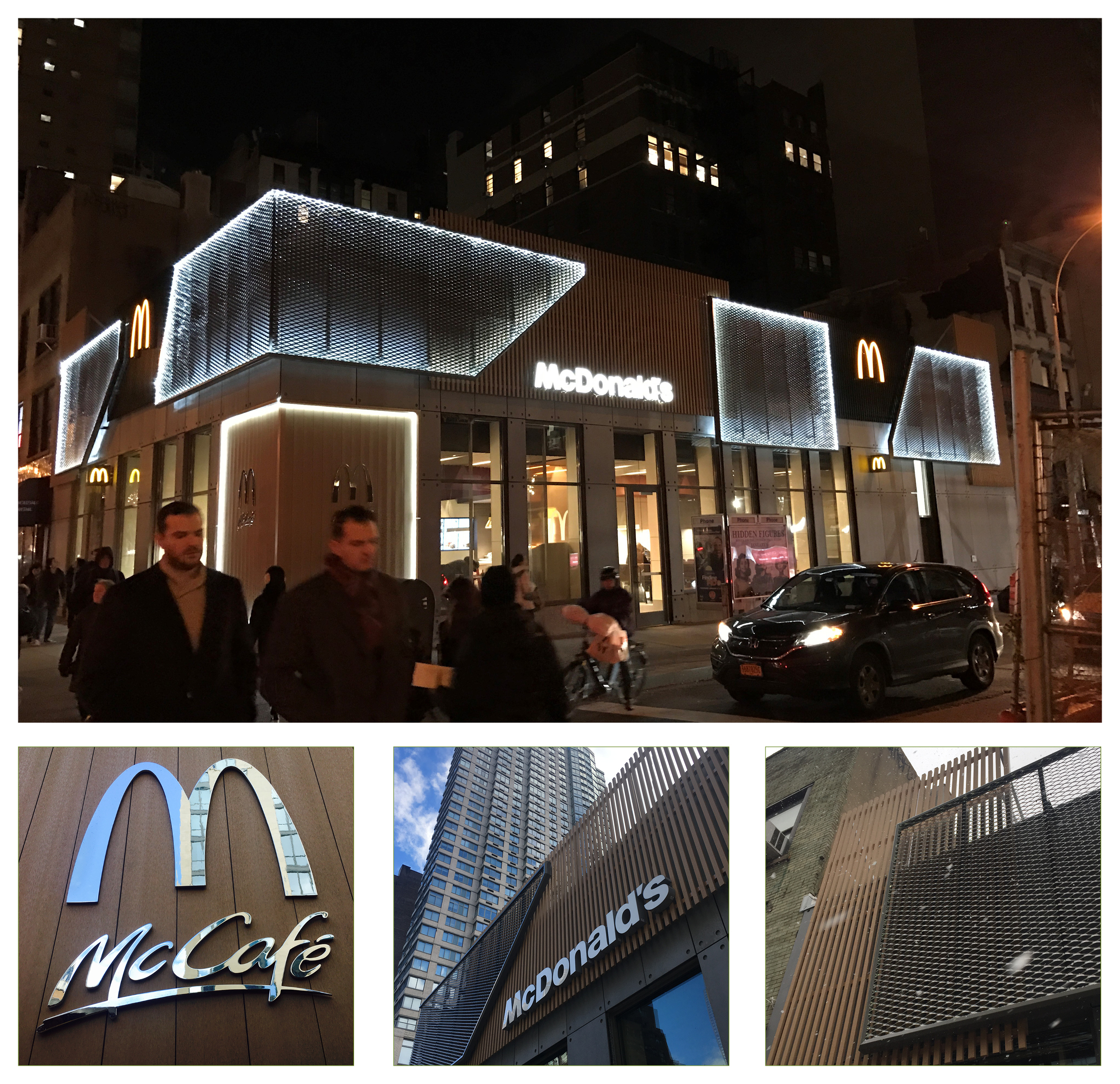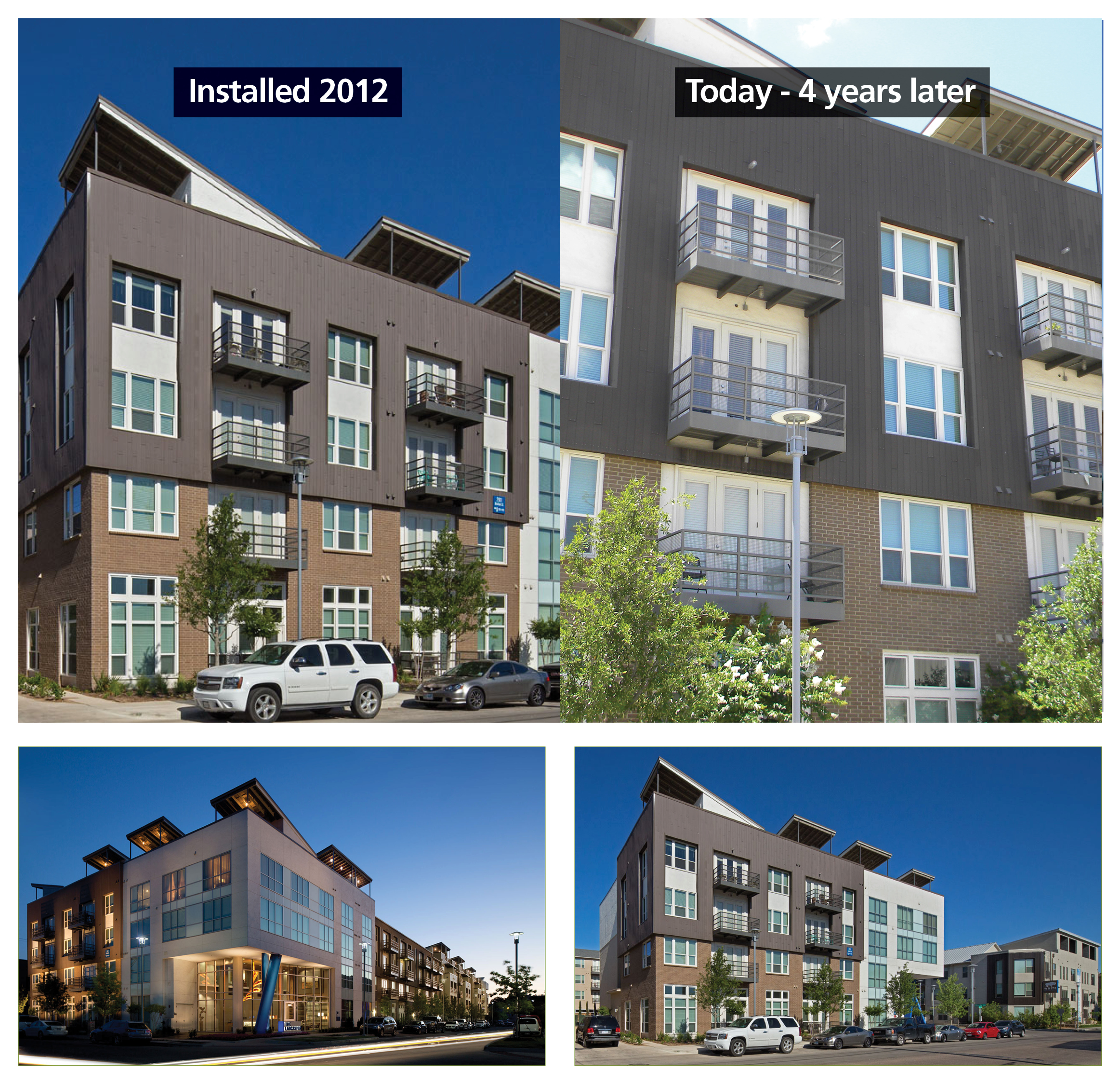 1. ARCHITECTURAL ELEMENTS
An Alliance Of Two Outstanding Materials – Aluminum And Composite Wood
Geolam's new line of architectural elements represent an exclusive process of co- extrusion whereby an aluminum core section is fabricated with an outer covering, or skin, of composite wood. The hybrid aluminum/WPC products provide the look of stained wood and provide long term performance with low maintenance. These profiles exhibit the strength, stability, and versatility of aluminum with the warmth and aesthetic of natural wood. Light and easy to install, this material is used for facades, louvers, sunshades, screens and other architectural accents.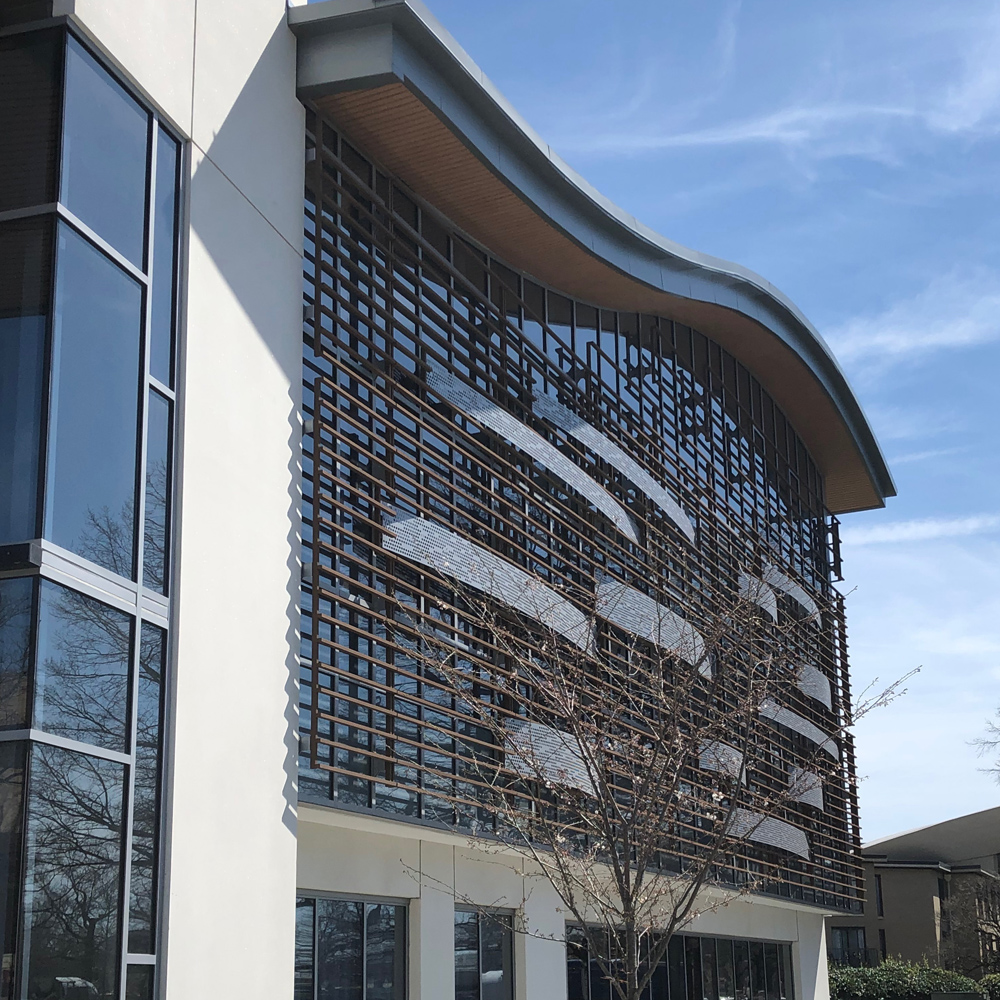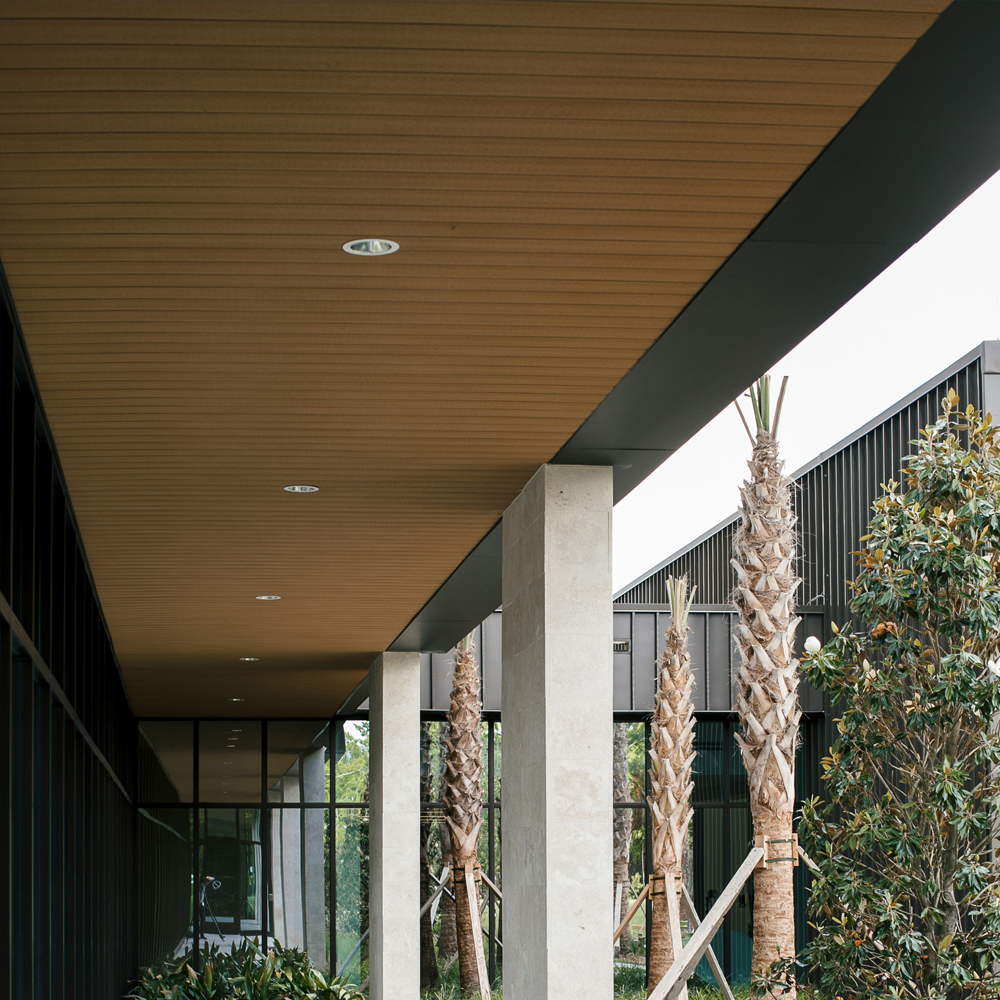 2. CLADDING/SOFFIT
Aesthetic, Warm, Durable And Low Maintenance
Wood cladding is a popular way of providing an attractive finish for any outdoor construction or building: Geolam cladding products offer the quality, feel and characteristics of wood, but they are more durable, and are environmentally friendly.
3. COMMERCIAL DECKING
A World Of Difference Under Your Feet.
Geolam is the perfect choice for gardens, landscapes, public walkways, marinas, boardwalks, wooden terracing, constructions in wood, all-weather garden features, pool surrounds in wood. Geolam products offer the quality, feel and characteristics of hardwoods such as teak, garapa, ipe, cumaru. In addition to their aesthetic appeal, they are more durable, and environmentally friendly.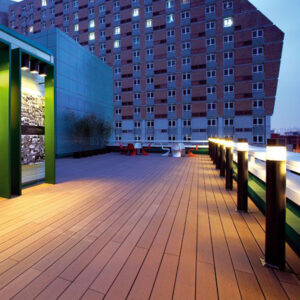 NEXT STEPS
Contact us today to find out how we can help you on your project.